Julia and Josh bonded over their passion for rugby, and have played in recreational leagues in Nashville since they started dating. This is where they met many of their friends and wedding guests!
They couple chose 14TENN for their Spring wedding because of the space's open concept and blank canvas feel. Julia loved being able to choose the style she wanted without having to compromise anything from a design perspective.
Knowing they would need help pulling Julia's vision together, and organizing their offsite ceremony, the couple booked a full service planning package with 14TENN Planning.
Their ceremony took place at St. Anne's Church, and was a full Catholic Mass. Their faith is very important to both of their families, and they were thrilled to bring their family and friends together to join in the celebration of their marriage.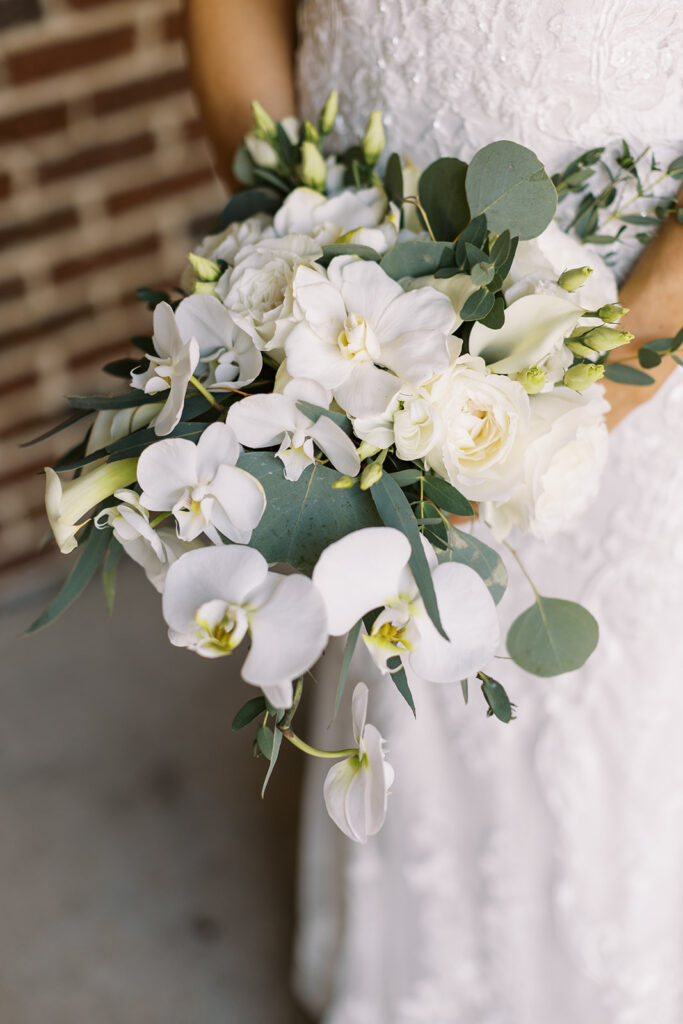 Even though the ceremony was offsite, 14TENN Planner Kendall coordinated the entire day, including the ceremony!
Julia's bridal party wore various shades of blue and green gowns, while the groomsmen wore classic black suits. The entire wedding party took photos outside after the ceremony, and then took a party bus over to 14TENN.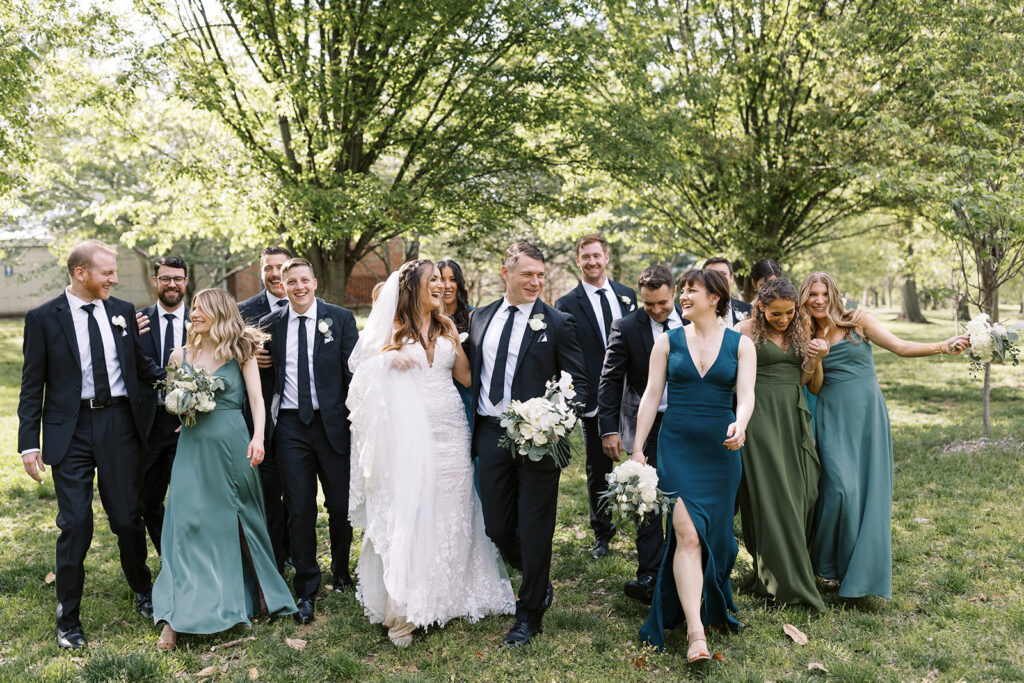 Once guests arrived at 14TENN for the reception, Julia wanted to make sure they had a great party!
Their color scheme was greenery with hints of gold; a beautiful and timeless combination in our space. Black dinner plates were set on top of the gold chargers, making both pieces pop against the wooden tables.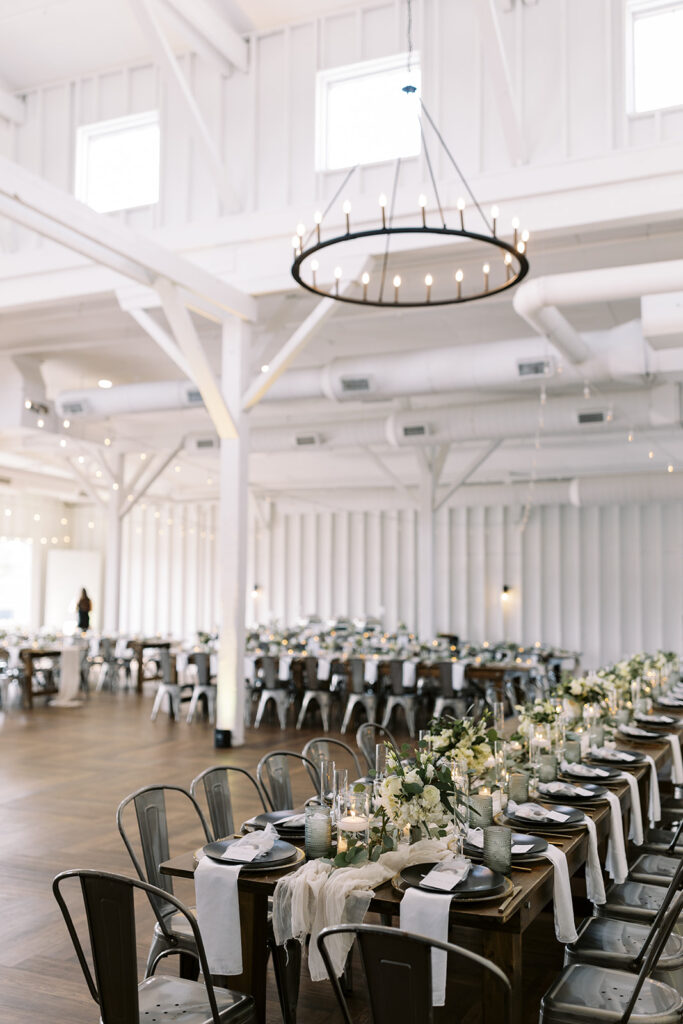 Julia and Josh opted to use 14TENN's in-house draping to separate their cocktail hour from the main reception, as well as our iron easels for their welcome sign.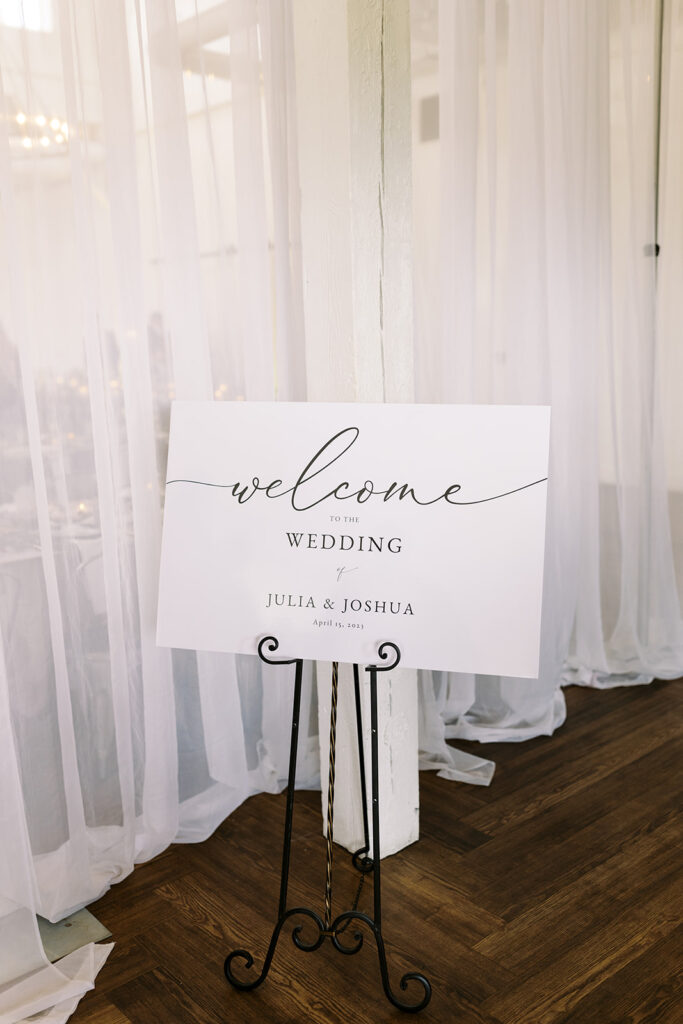 During cocktail hour, guests were treated to a delicious charcuterie display and open bar. Everyone loved the custom bar cups, napkins, and drink stirrers that included each of the couple's three pets!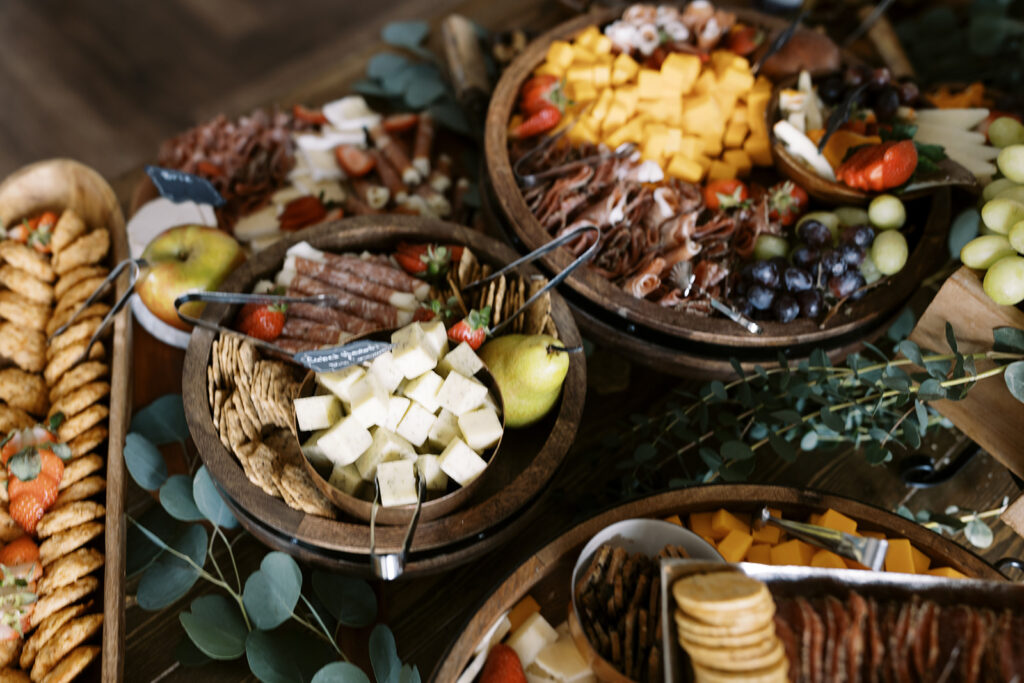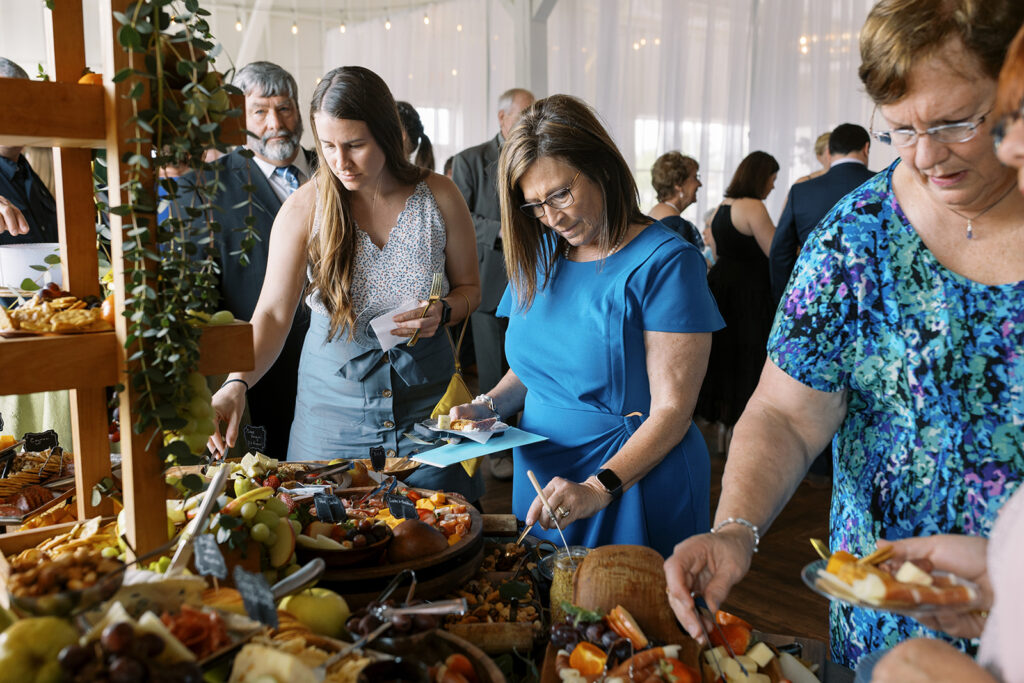 Josh's family has a strong Italian heritage, and it was important to Julia that this was represented as a tribute to his grandmother. Josh's aunt brought in Italian cookies from a small bakery in New Jersey to share with everyone.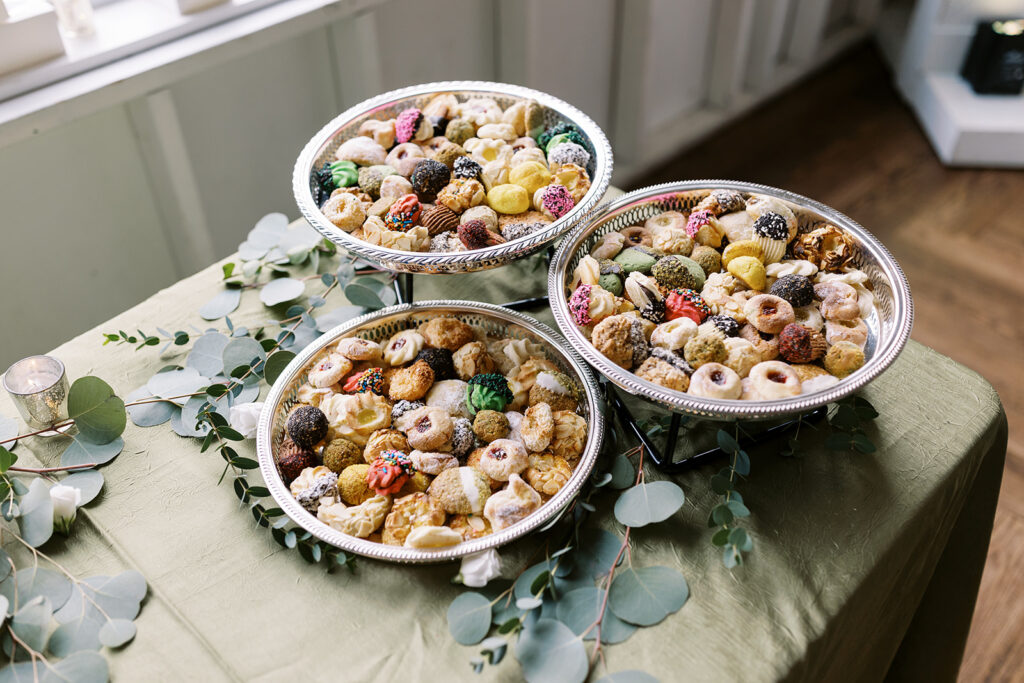 A unique aspect of the day was that Julia was adamant about "icing" Josh throughout the night. This has been a fun game they've always played that she wanted to incorporate into their day.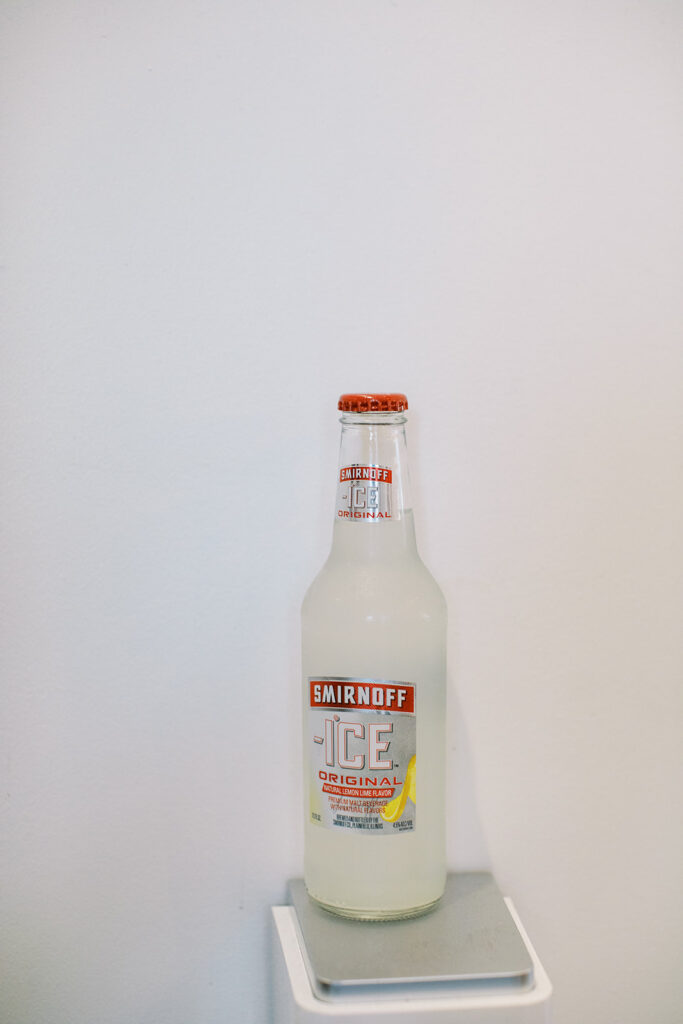 14TENN Planner Kendall and Venue Manager Erin even joined in and iced both of them as they arrived for the reception by giving them gift bags with the bottles in them!
Once traditional dances and speeches had ended, it was time for the dance party to begin! Guests celebrated the special couple all night long on the dance floor, and concluded the night with a beautiful sparkler exit.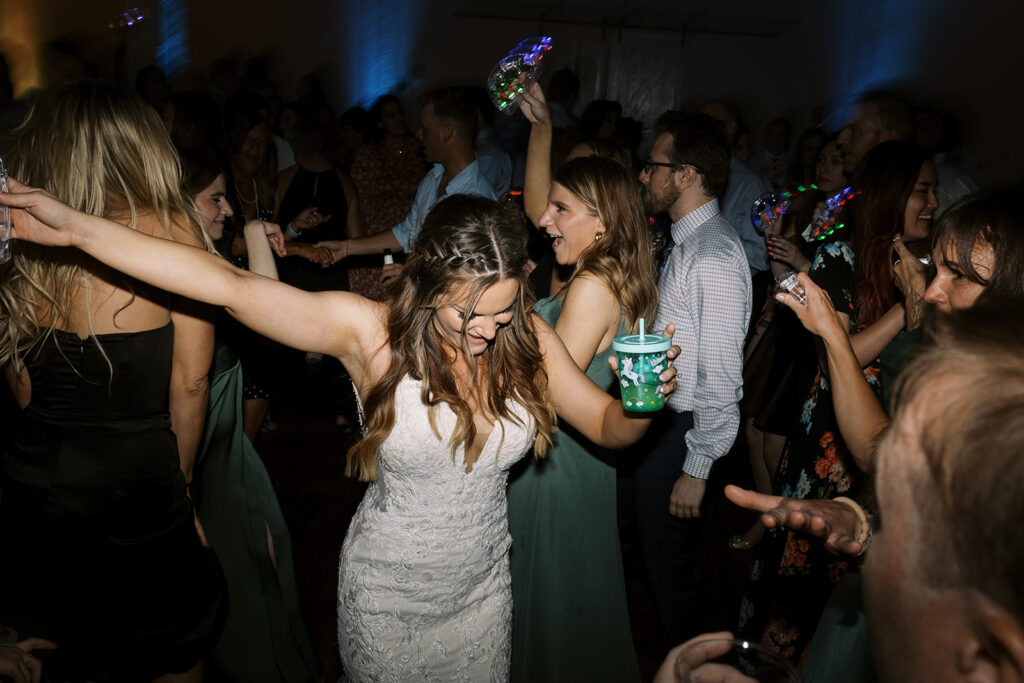 A note from 14TENN Planner, Kendall: "My favorite part of this event as the planner was being able to have such a big part in making their day special. Since they booked full-service planning, I really got to bond with Julia and loved making an impact on their big day!"
Ceremony Venue: St. Anne's Church
Reception Venue + Event Planning: 14TENN
Florals: LMA
Rentals: Southern Events
DJ: 3rd Coast
Catering: Susan's Catering
Photography: Christine Meyer