Celebrating the holiday season with a company holiday party is a great way to spread joy and share your appreciation with your colleagues.
The city of Nashville was founded on Christmas Eve in 1779, and rightfully turns into an epic holiday destination starting each November. With no shortage of holiday party venues and ways to celebrate the season, Nashville is the place to be!
If you're looking for a new, creative idea for this year's office party, we're here to help. Our team of event experts at 14TENN has rounded up several ideas for your best holiday party yet, including a number of great venues in Nashville, plus hotel and restaurant options.
From company tailgates to private dinners, there are tons of great corporate party options for businesses of all sizes and with any budget.
Here are seven unique holiday party ideas to celebrate the year in Nashville, TN.
1. Music City Christmas Evening Cruise (Tennessee Christmas Midday Cruise)
Sail down the Cumberland River on one of Nashville's top holiday experiences! This elegant celebration shows off the sophistication of Music City aboard the General Jackson Showboat.
Gather your team for a performance of Christmas classics by artists such as Bing Crosby and Nat King Cole, as well as modern favorites by Michael Bublé, Mariah Carey, and more!
Choose from multiple seating options and upgrades such as a commemorative Captain's Table t-shirt, and be sure to make your reservation early, as this popular event tends to sell out.
2. Take a Tour of Nashville in a Party Bus
While there are plenty of traditional events to get your company into the holiday spirit, it's never a bad idea to go a little out of the box.
Nashville offers a wide range of options to suit different tastes and group sizes. Popular options include:
1. Standard Party Buses: Great for small to medium-sized groups, these buses usually come equipped with LED lighting, a sound system, and an aux cord or Bluetooth connectivity to play your favorite tunes.
2. Luxury Party Buses: Special occasions sometimes call for a splurge. Luxury buses often have leather seating, premium sound systems, LED TVs, a bar area, and sometimes even a dance floor. Heading to a private dinner? This is the perfect way to make a grand entrance.
3. VIP Party Buses: If you're looking to take your Nashville party experience to the next level, this is the way to go. These buses offer amenities such as luxurious seating, a fully stocked bar, high-quality sound systems, multiple TV screens, and more.
Since party buses run all year long, host your event in November to beat the holiday rush!
3. Host a Private Event at 14TENN
Have a theme in mind? Great! Now all you need is a party venue in Nashville to host your celebration, and we've got just the space. 14TENN is located in The Nations, which is the perfect location for all types of events, including Christmas Parties. 
Away from the hustle and bustle of the rest of the city, but still close in proximity, 14TENN can accommodate up to 275 guests for a seated event (plus even more for cocktail-style parties), and offers plenty of complimentary parking.
Our blank canvas venue is the perfect backdrop for any theme or decor style. Space features include white framed walls, vaulted ceilings, tons of natural light, and an outdoor patio.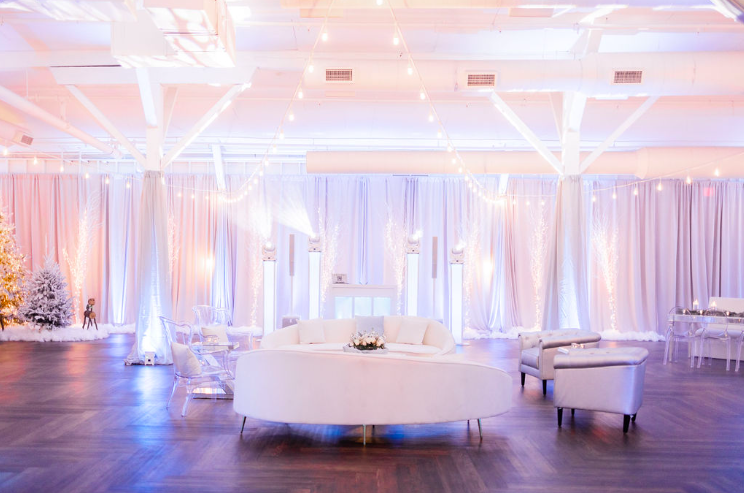 Here are a few reasons why 14TENN is the ideal venue for specials events:
Event Planning and Execution. Want to spread holiday cheer amongst your colleagues but don't necessarily want to plan the event yourself? Our in-house team of planning experts can help with everything from finding the best vendors, to ensuring every detail is covered.
Indoor and Outdoor Space. Although the holiday season in Nashville can be chilly, your rental of 14TENN includes access to both our indoor and outdoor space. Whether you're planning to celebrate inside or out, our flexible space can accommodate virtually any layout.
Services and Amenities. 14TENN is more than just an event space. We offer an unparalleled beverage service that can whip up an amazing signature holiday cocktail, plus, you can rent any of our in-house decor items from an open-air photo booth to draping, mobile walls and more. Check out our full list of amenities, here.
We know there are tons of of holiday party venues in Nashville to choose from, but at 14TENN, you'll be met with a team that is easy to work with, and space perfect for both intimate and large groups.
4. Holiday Concert at The Ryman Auditorium
Nashville's historic Ryman Auditorium celebrates the season with many holiday performances each year, including the annual matinee shows 'Christmas at the Ryman' by Amy Grant and Vince Gill.
Your team will love this authentic Nashville performance featuring songs such as "Let It Snow," and "Tennessee Christmas." Reserve tickets in advance on the Ryman's website, as this show sells out quickly.
After the show, wine and dine the team to a cozy dinner nearby with a holiday-themed menu.
5. Hot Chocolate Tasting
Nothing says holiday season like a cup of hot cocoa (or a hot toddy), and Nashville has several great options for both!
A hot chocolate tasting is perfect for a smaller team, or those on a budget.
Frothy Monkey is one of our top choices, featuring hot chocolate topped with a dash of cocoa powder and made with steamed milk from local farm Hatcher Dairy.
Located right next to 14TENN, this establishment also has a full bar and food, and a perfect atmosphere to relax with your coworkers.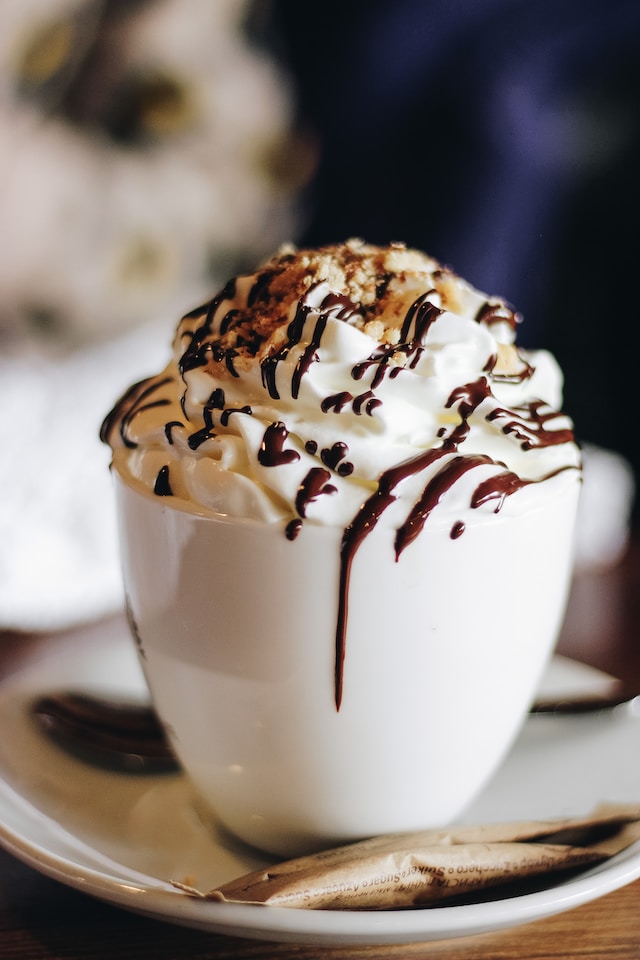 6. Ugly Sweater Honky Tonk Crawl
Take advantage of Nashville's famous honky-tonk bars by organizing a honky tonk crawl for your colleagues.
Hop from bar to bar on Lower Broadway, and encourage everyone to don their most festive attire. Enjoy live music, and treat the team to delicious Southern cuisine.
Pro tips:
Provide transportation or a code for a free ride-share for your team members.
Let the bars know that you're coming with a big group. Some may be able to reserve tables.
7. Christmas-Themed Speakeasy
Located beneath the Noelle Hotel is the Hidden Bar, an ever-changing speakeasy with over-the-top decorations and themed cocktails.
Each year, the Hidden Bar curates a holiday pop-up event called "Sinning for Santa," featuring photo ops, festive cocktails, and more.
This one's best for a smaller team, as this is a very popular public event, and seating is limited.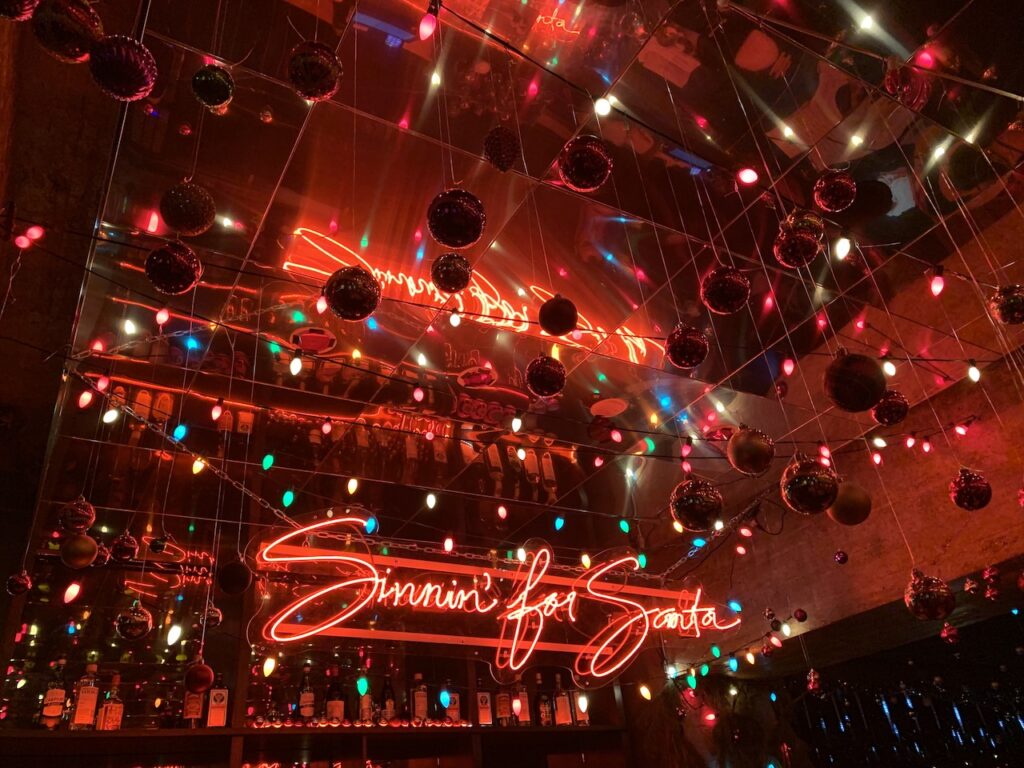 Book Your Holiday Event in Nashville Today
Whether you're looking for a blank canvas to create your own party, or a unique off-site experience, there are endless options for venues to rent in Nashville.
The team at 14TENN are experts at hosting corporate events, and can ensure a seamless planning experience. Let us help plan your celebration and have your colleagues talking it for years to come!
Contact our dedicated team today to learn more about 14TENN, check our calendar, and begin planning your event.