When Bridget and Conrad booked Partial Planning with 14TENN, Bridget made it clear that she wanted a pink color scheme.
Pink is Bridget's favorite color, so she wanted it thoughtfully incorporated into her wedding. What the bride wants, the bride gets!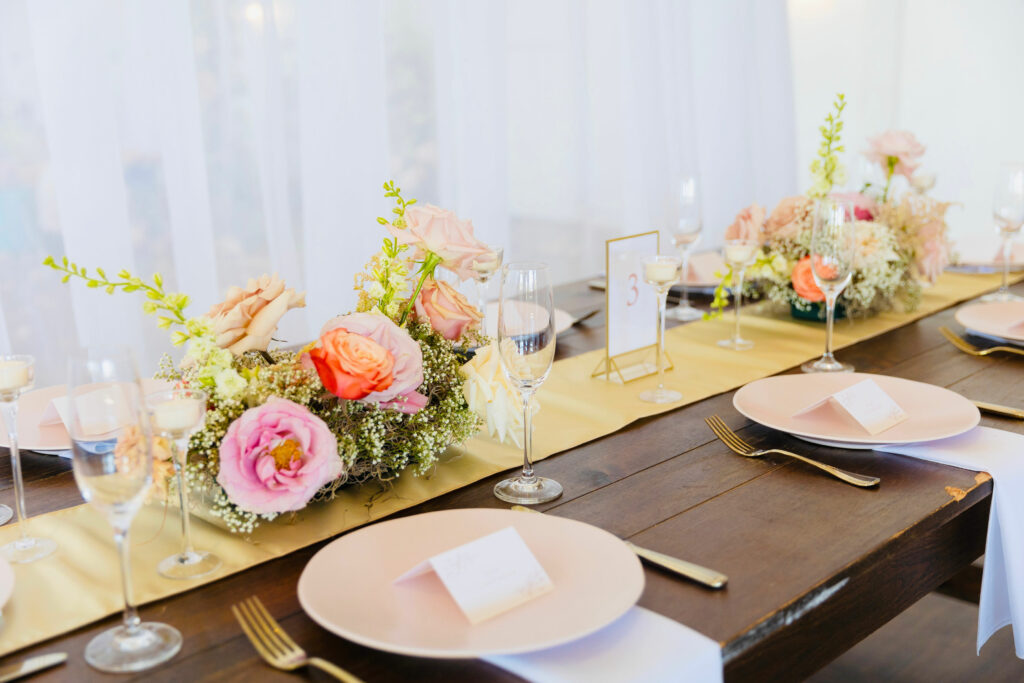 Leading up to the wedding, the weather in Nashville had been incredibly hot, but it cooled down just in time to welcome their many guests from California!
Bridget and Conrad had both their ceremony and reception at 14TENN. To tie in their Catholic faith, the couple chose to offer holy communion at their ceremony.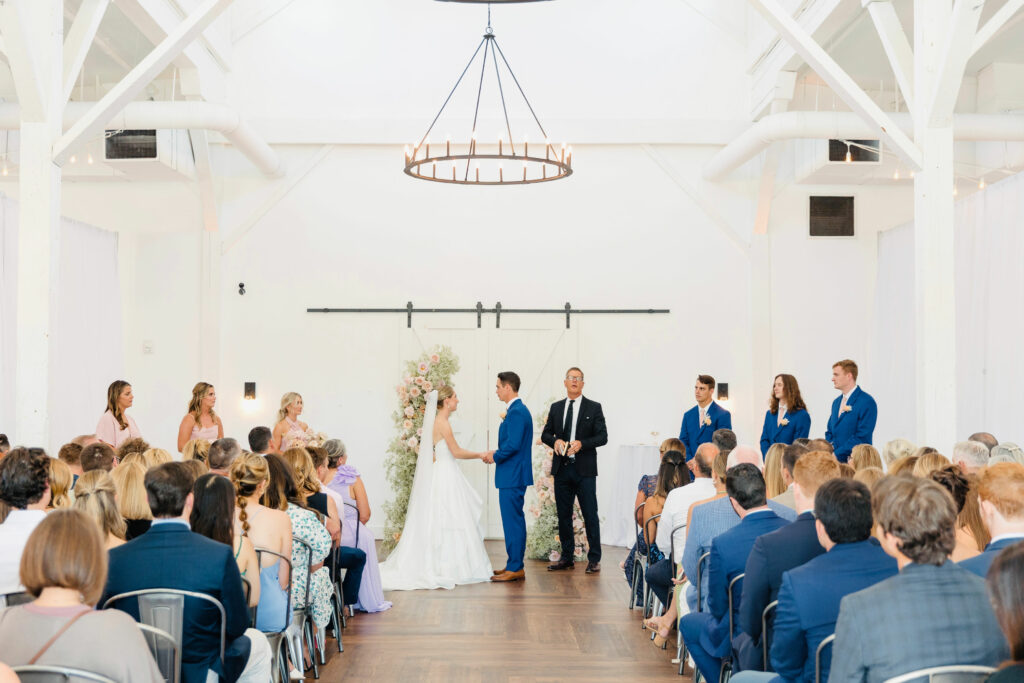 Imogen Floral Designs created two beautiful columns of greenery and pink (of course!) flowers at the altar to frame the couple during the ceremony. Afterwards, the columns were repurposed to frame the bride and groom at the head table!
For cocktail hour, Susan's Catering provided an incredible grazing table, as well as passed appetizers. The pimento cheese sandwich was incredible!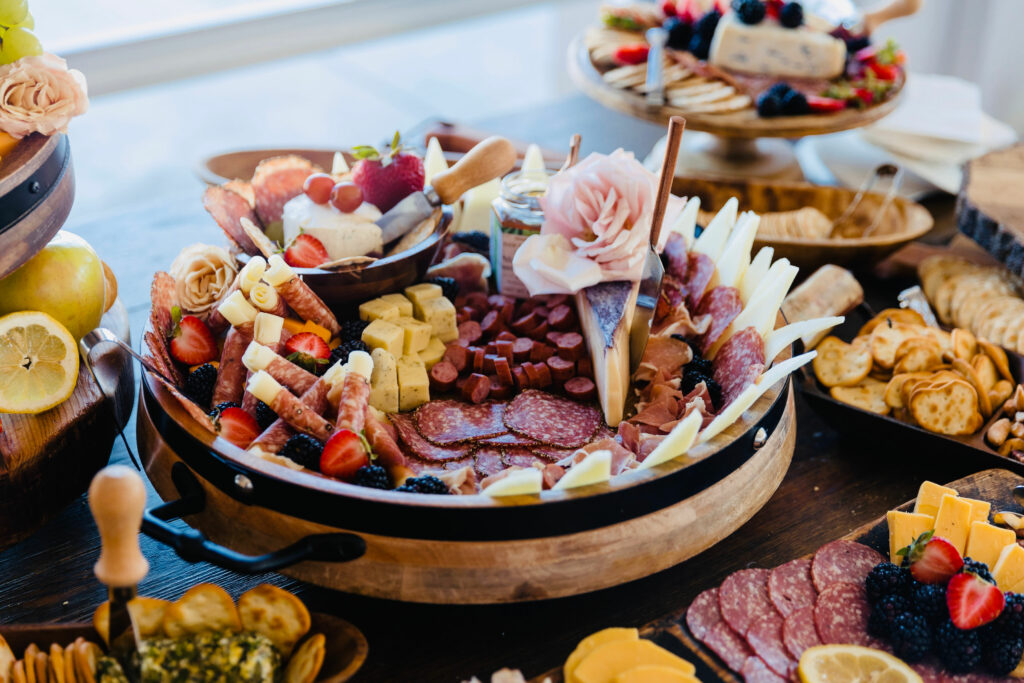 Bridget's dad requested that the DJ play the "Rocky" theme song before the first dance to surprise her and make her laugh, which was a fun addition to the night.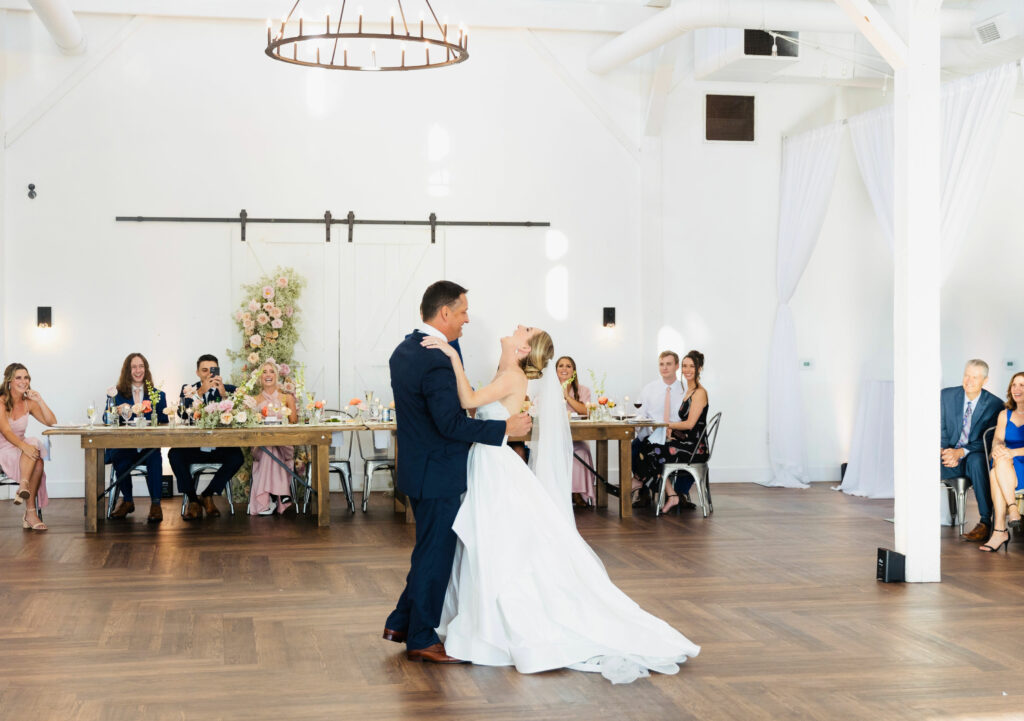 Overall it was a beautiful night that ended in a private last dance for the couple while everyone else lined up outside, and finished out with a grand sparkler exit!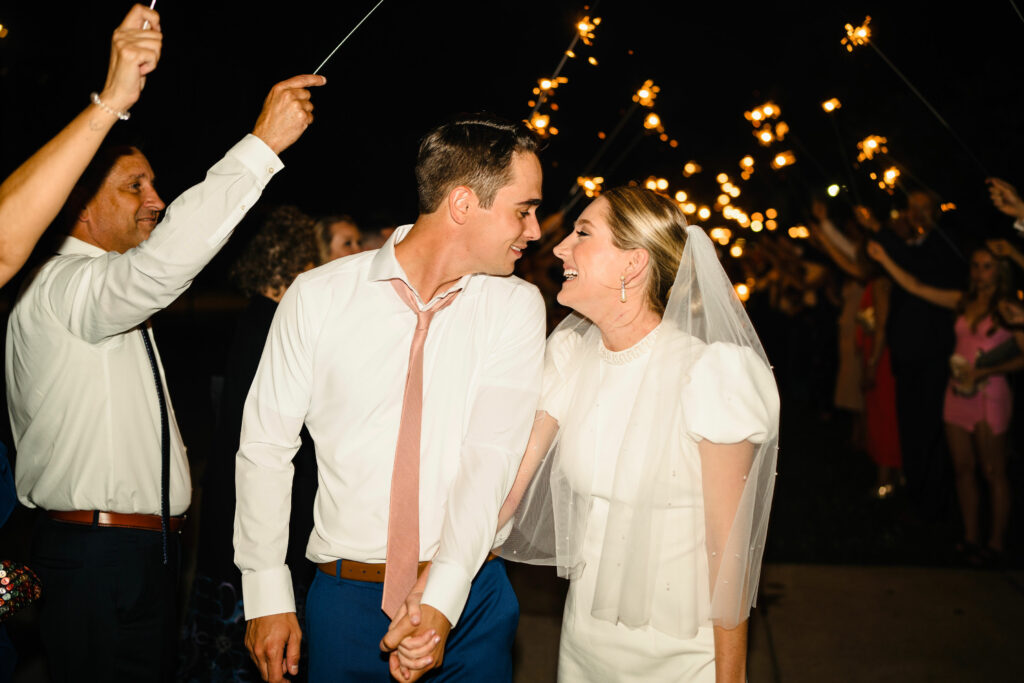 A note from 14TENN Planner, Lindsey: Everyone involved with planning was incredibly kind and down to earth – they even brought me breakfast and a bouquet of flowers for the wedding day!